Due to high demand for touchless switch, only Purchase Orders with Operators or Locking Hardware will be accepted.

474 Sanitary Touchless
Switch
IR Sensor, 5" read range, Wave to Open Dual LED, illuminated status indication. Control electric locks/strikes, magnetic locks, or automatic door operators. Entry/exit for sanitary environments including: bathrooms, cleanrooms, hospitals, labs, schools, or offices.
474 Sanitary Touchless Switch, Single Gang Plate
---
474D Sanitary Touchless Switch, Double Gang Plate
---
Features
WAVE-TO-OPEN
IR Sensing Technology
Wave Activation Up to 5"
Illuminated Dual LED Sensor (RED/GREEN)
12/24VDC Input, DPDT Output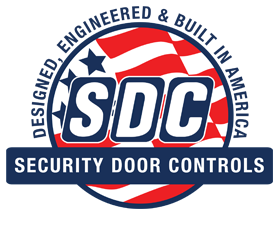 REOPENING RESOURCES & GUIDELINES