New Products 2020 - 2nd Quarter
---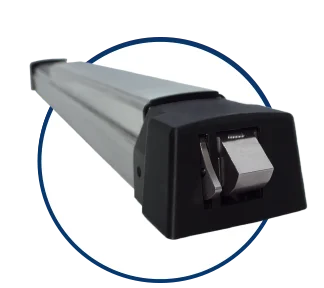 S5000E - Storefront Electrified Exit Device
The S5000E is a code compliant alternative to magnetic locks for storefronts with superior aesthetics.
Compatible with Low-Energy Door Operators
Pre-Installed Electric Latch Retraction
Grade 1 Heavy Duty All Metal Construction
Rim & Concealed Vertical Rods
REX Option
INSTALL. POWER. DONE!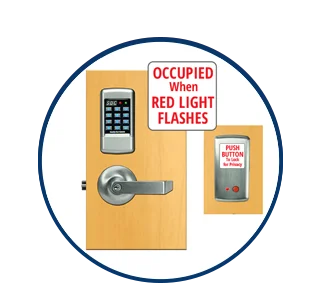 E75KL - Standalone Electronic Locksets Series with Privacy Function
The EntryCheck® E75 Privacy is the perfect, low-cost standalone solution for new or retrofitting of Service Station, Convenience Store, Fast Food or Coffee House restroom facilities.
Vandal Resistant Single-Button Privacy Mode Activation
Audible and Visual Privacy Mode Confirmation
Activation of Privacy Mode Locks Out Keypad
Turning Inside Lever Deactivates Privacy Mode
Privacy Mode Override by Key or Master Code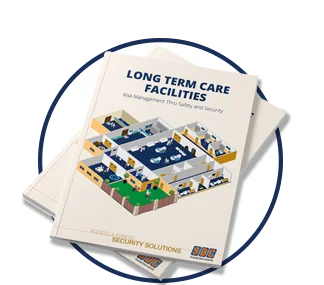 SDC/Code Alert® Elopement Solution™ - Ensuring Security, Life Safety & ADA Compliance in Long Term Care Facilities
Reliable Elopement/Wandering Patients Solution
Includes popular Access & Egress Solution Applications: Entrances, Common Areas, Drug Cabinets/Medical Supplies, Resident Housing, Shared Bathrooms, Dementia/Alzheimer Unit, Administration, Employee Lounge and more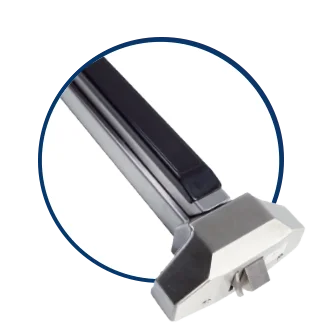 S4000E - Low-Profile Electrified Exit Device
The S4000E with all Stainless Steel Construction provides Grade 2 Pricing with Grade 1 Durability.
Commercial & Industrial Applications
Pre-Installed Electric Latch Retraction
Rim and Surface Vertical Rods
REX and Trim Options Available
INSTALL. POWER. DONE!